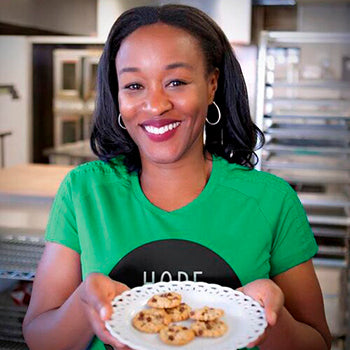 Junita bakes cookies to break down barriers, start conversations about domestic violence and spark hope for women everywhere.
Hope. It's what's imbued in Junita Flowers and the delicious cookies she sells at Junita's Jar, her business that works to end domestic violence and create conversations that lead to positive change.
Junita grew up in a close-knit family where she knew life was good. She watched her parents, and from their example, believed that secret formula to living a good life consisted of being kind, working hard, and praying. But over time as the pressures of life increased, the formula fell short. Junita was experiencing domestic violence and facing the challenges that come with change. But through the cracks of despair and fear around the future, hope emerged. 
Read the full article here