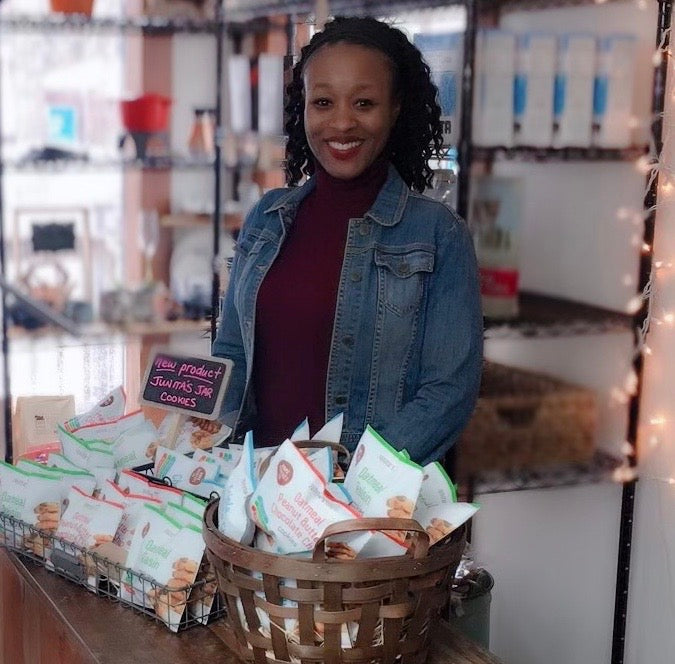 New Year, New Goals, Renewed Hope
Alas, the hurried frenzy of the winter holiday season is over, the gift giving has slowed down and the start of a new year welcomes the promise of a fresh start, new beginnings and limitless possibilities. The new year is met with great anticipation and wonder as you crack open the bright, clean and cheery pages of your new calendar or journal and begin to set your #newyearresolutions or your #wordofintent for the year. Oftentimes this process can seem overwhelming and lead to unrealistic expectations and unfulfilled #resolutions.
As an entrepreneur, I'm often moving at 100 mph, so it is important that I document important details in an action plan to chart the course for reaching established goals. However, if I'm not careful, I end up creating goals that measure achievement in every area except personal fulfillment, or the things that replenish my soul. As the founder of Junita's Jar, a mission-driven cookie company dedicated to spreading a message of hope, together, I want to challenge you and I to prioritize the actions that refresh and breathe life into ourselves throughout the entire year.

Lifestyle Expert and the author of Seize Your Life: How to Carpe Diem Every Day, Jasmine Brett Stringer says, "When people hear the words 'seize the day' they often think they have to do something grand, adventurous, or exotic or something that has a monetary cost associated with it. We all have the ability to Carpe Diem every day through awareness, action, and appreciation." Setting our intentions for the year should feel hopeful and energizing while we challenge ourselves to dream bigger, act with intention and live with purpose.

So, pull up a chair, grab a cup of coffee, tear open your favorite cookie snack pack and start writing that letter to yourself. Don't limit the planning to just the beginning of the year. Make it a habit and over time, watch those intentions become meaningful actions. You've got this and I have great hope for you throughout the entire year!

#hopemuncheson